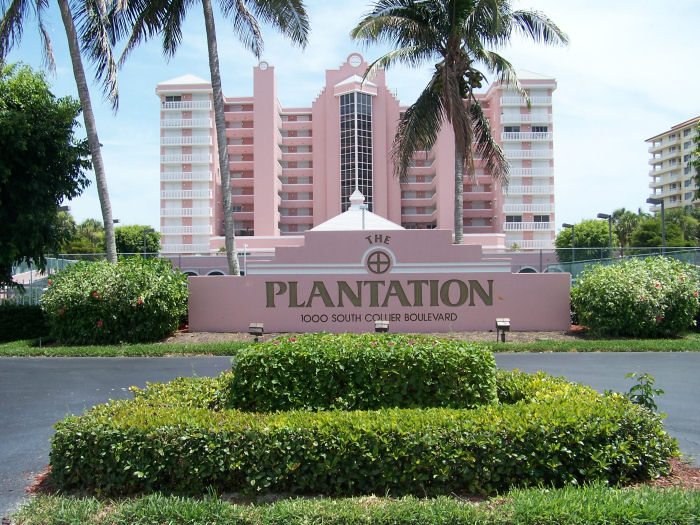 View All Plantation Listings
Amenities:

Gulf Front

Fishing Pier

Gulf Front Pool

Breathtaking Views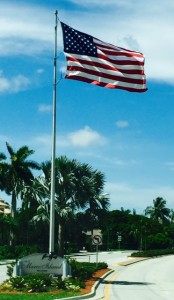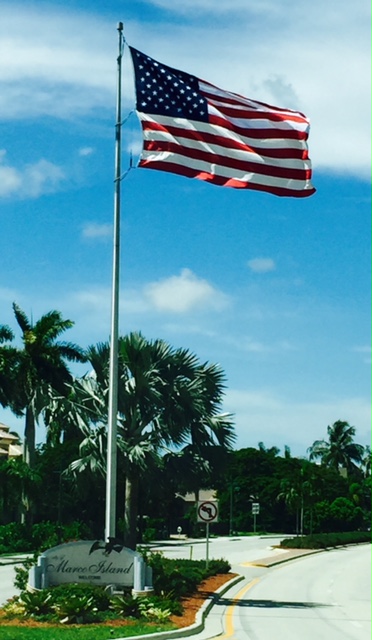 Welcome to Plantation on Marco Island!  This flagpole and sign is your greeting as you come over the bridge onto the island.
On the southern tip of Marco Island you will find some of the area's finest condo's.  Plantation is definitely one of Marco Island's best.  Plantation is a 10 story building containing 79 condo-homes.  All condos face south with expansive and breathtaking views of the Gulf of Mexico and the Ten Thousand Islands .  You will have to use your imagination to visualize the spectacular sunsets that the lucky Plantation owners and visitors get to enjoy !
Entering Plantation rivals arriving at the most upscale of resorts.  A white gate opens to a palm lined drive with a hint of the Gulf beyond.   Inside the secure building is quiet elegance.  Recent updating inside and out give a resort feel to the property that owners and guests appreciate.
But let's not forget location, location, location!  And Plantation is situated for full advantage of it's place in paradise.  The southern tip of Marco Island is a bit out of the tourist zone.  It is 7/10 of a mile to The Hilton and 1 mile to the newly remodeled Marriott Resort.
On premise, the pool is on the Gulf side of the building so gorgeous views are fully on display while sunbathing and swimming.  There is also a sandy beach for additional sunbathing and a pier for fishing.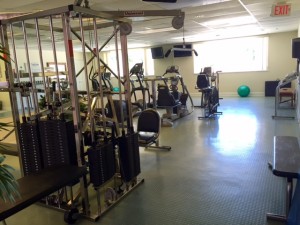 Obviously lifestyles on Marco Island and Plantation are designed for maximum out of doors enjoyment of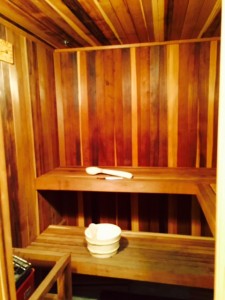 it's tropical climate.  Not the least of which is the 6 mile long beach running along Marco Island's west shore.
For indoor fitness and relaxation Plantation offers a well stocked Fitness Center and his/hers saunas.
Plantation offers a newly remodeled Community Room with a full kitchen for parties and common socializing.
Outdoors, a grilling station is accommodating and an inviting place to grill your steak at the end of the day.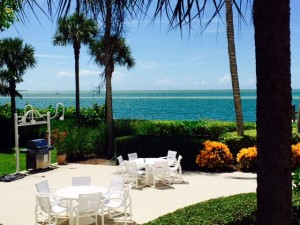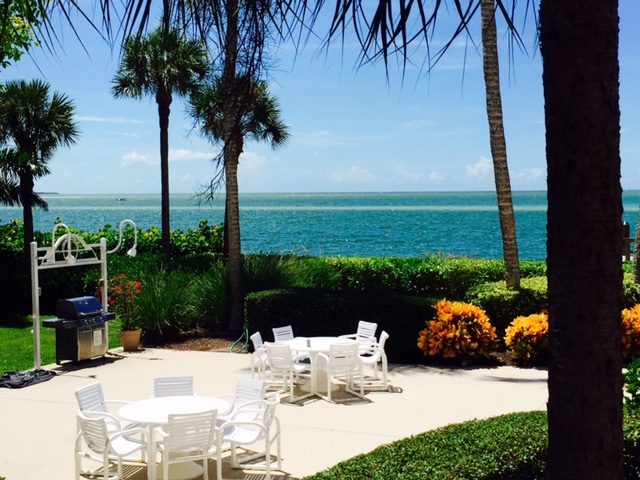 This is the view of Plantation from the Gulf.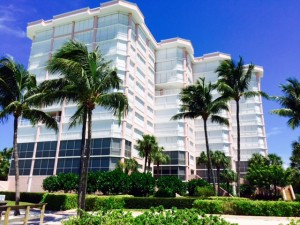 The opportunity to buy into Plantation is not something that happens that often.  The 79 fortunate owners do not easily or readily part with their piece of paradise.  Savvy and poised buyers will be the lucky ones who someday will get to own in Plantation!